Making a modern label and catalogue for top-shelf products.
Belsyn Solutions offers quality concrete treatment and cleaning solutions, and needed a label and catalogue design that connected with their consumers.
LABEL DESIGN  |  PRODUCT CATALOGUE  |  TRI-FOLD BROCHURE  |  BUSINESS CARDS
"Madison's work had exceeded all of our expectations. Throughout the project, all timelines were met and customer satisfaction was first priority. Her ability to produce results of incredible quality coupled with her efficient and continuous communication proves that she operates on an elite level."
– Jalen Jones, V.P of Operations
The biggest design overhaul was the labels for Belsyn's line of products. The bottles needed to improve the perceived value, appeal to the target market, and be flexible enough to work across various products. 
Visual hierarchy was the primary goal. It had to be very easy to distinguish the product and determine its function. Having the product name in bold, strong letters allowed differentiating products to be easy. Introducing a large amount of white space, book-ended by slabs of color, gave the product a high-end look and let the important information be easy to find.
The only brand element Belsyn had established was their logo. Everything else they had wasn't visually cohesive. The new look uses the deep blue from their logo as a foundational color, and a range of new colors that differentiate between products were introduced.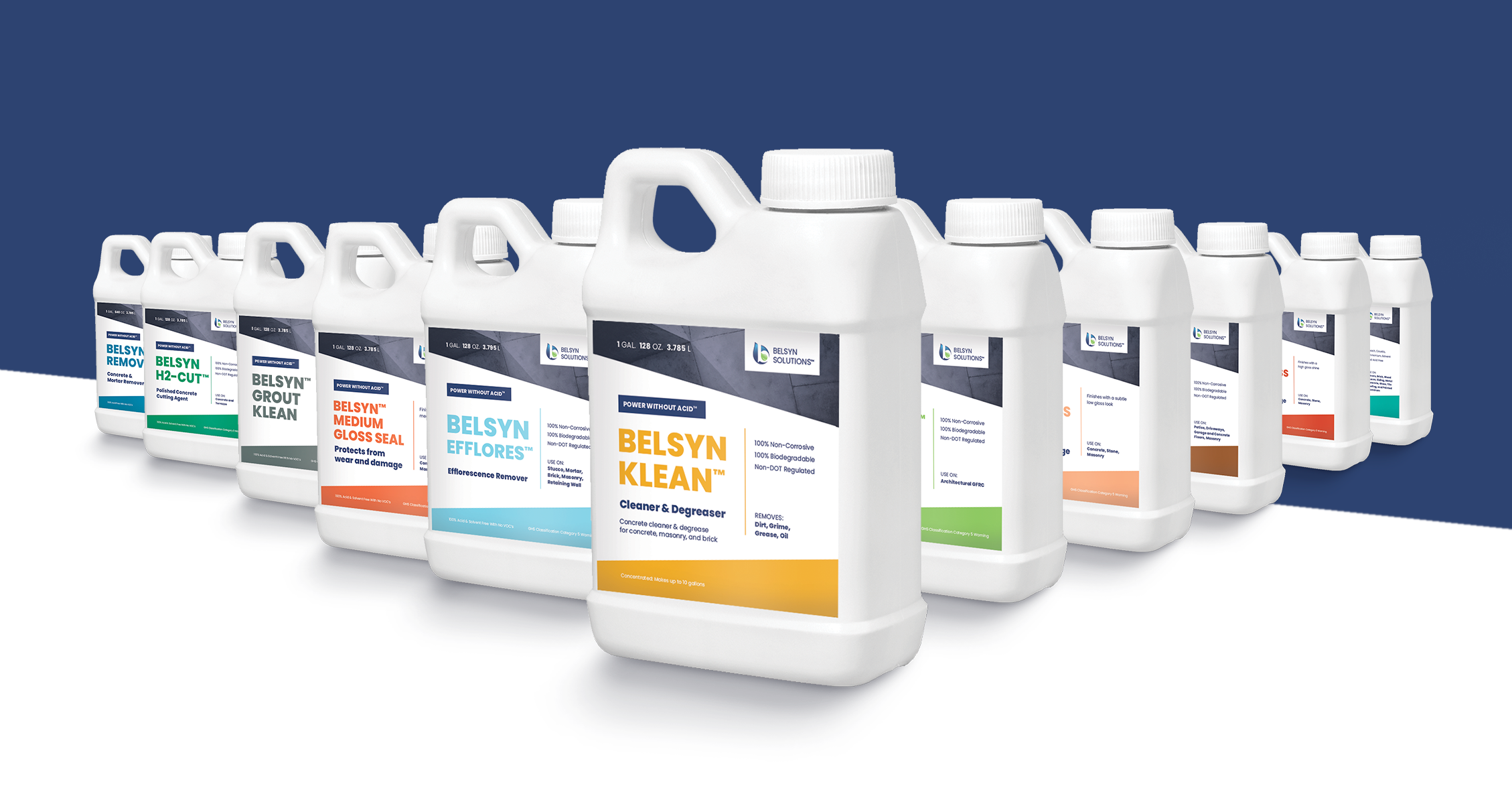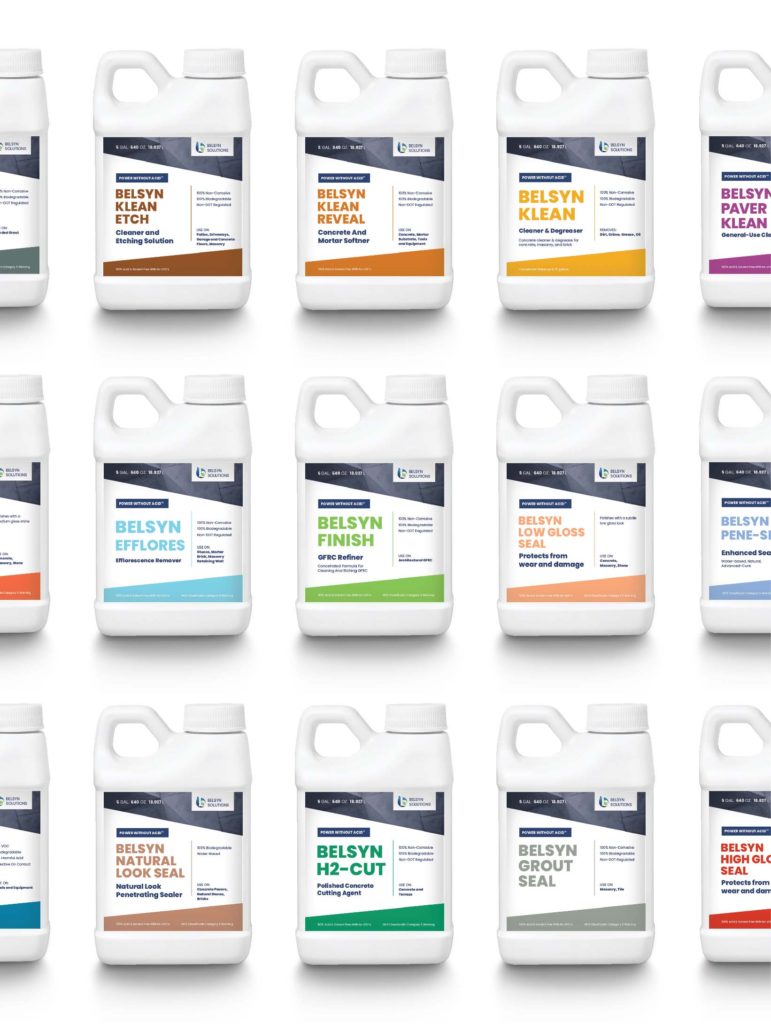 Belsyn wanted a brochure that gave a quick overview of their products. Creative Chameleon Studio provided copy that spoke directly to the target audience, and utilized the new visual system to design a layout that easily conveyed information and looked polished and professional.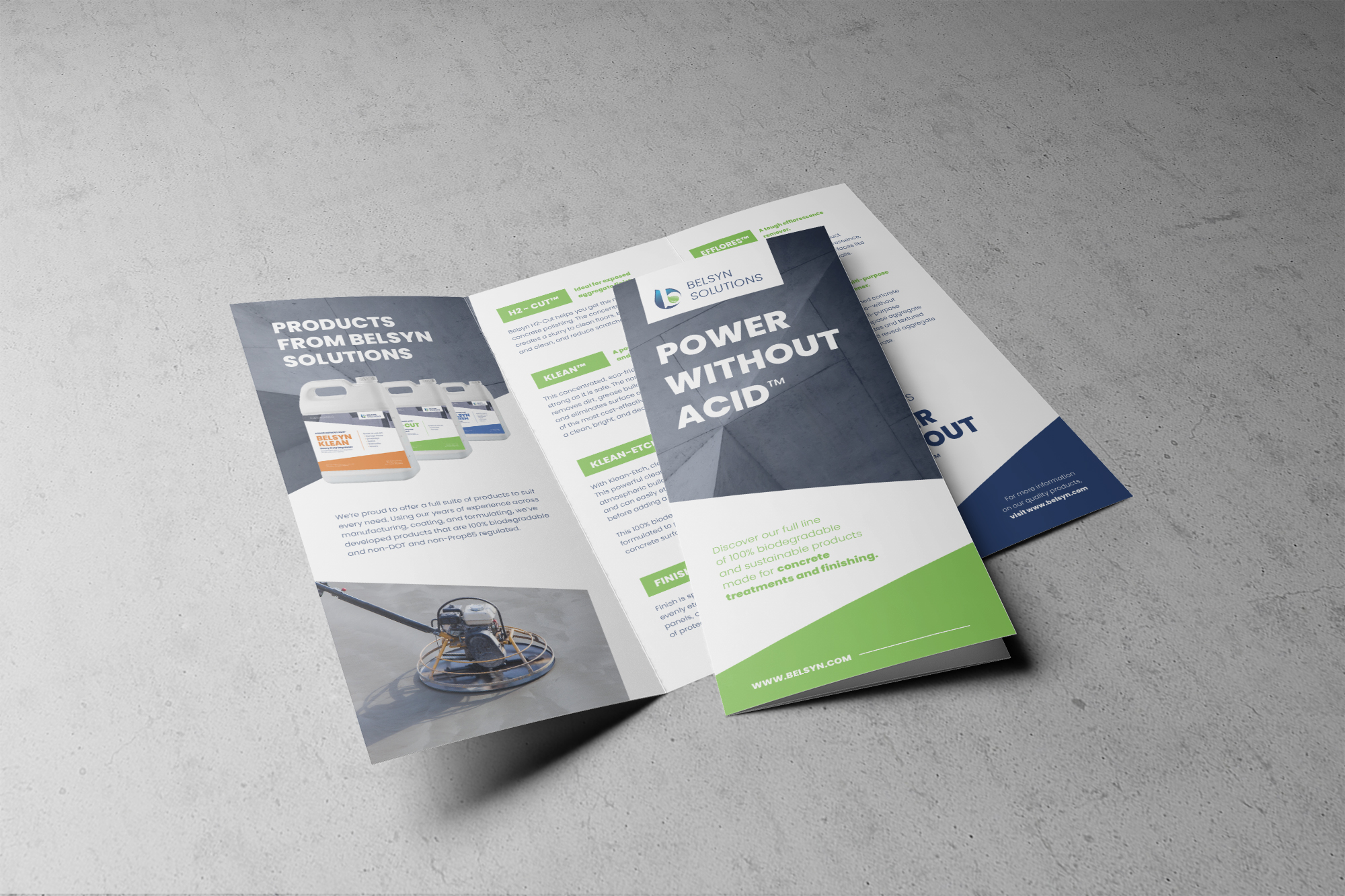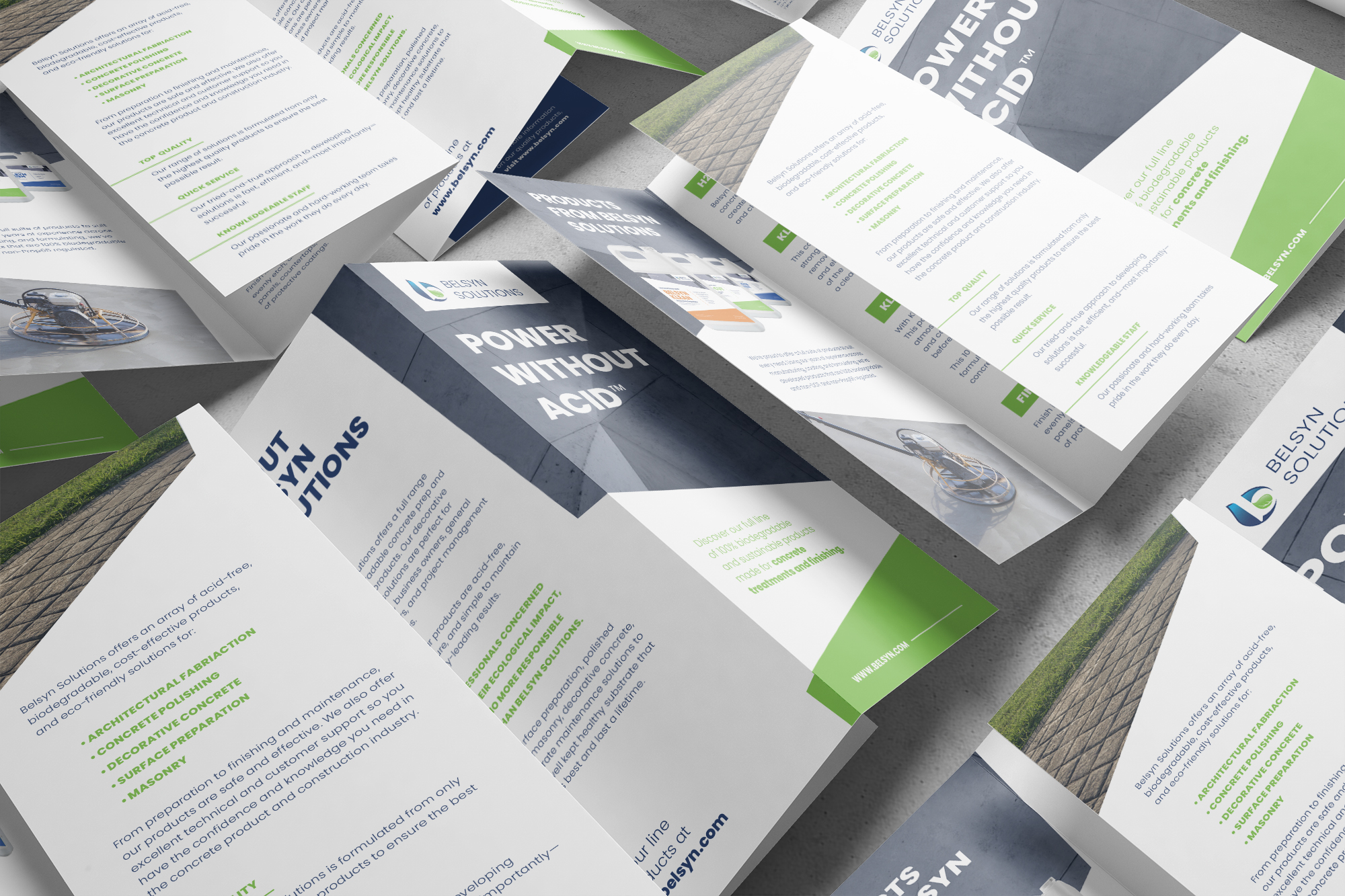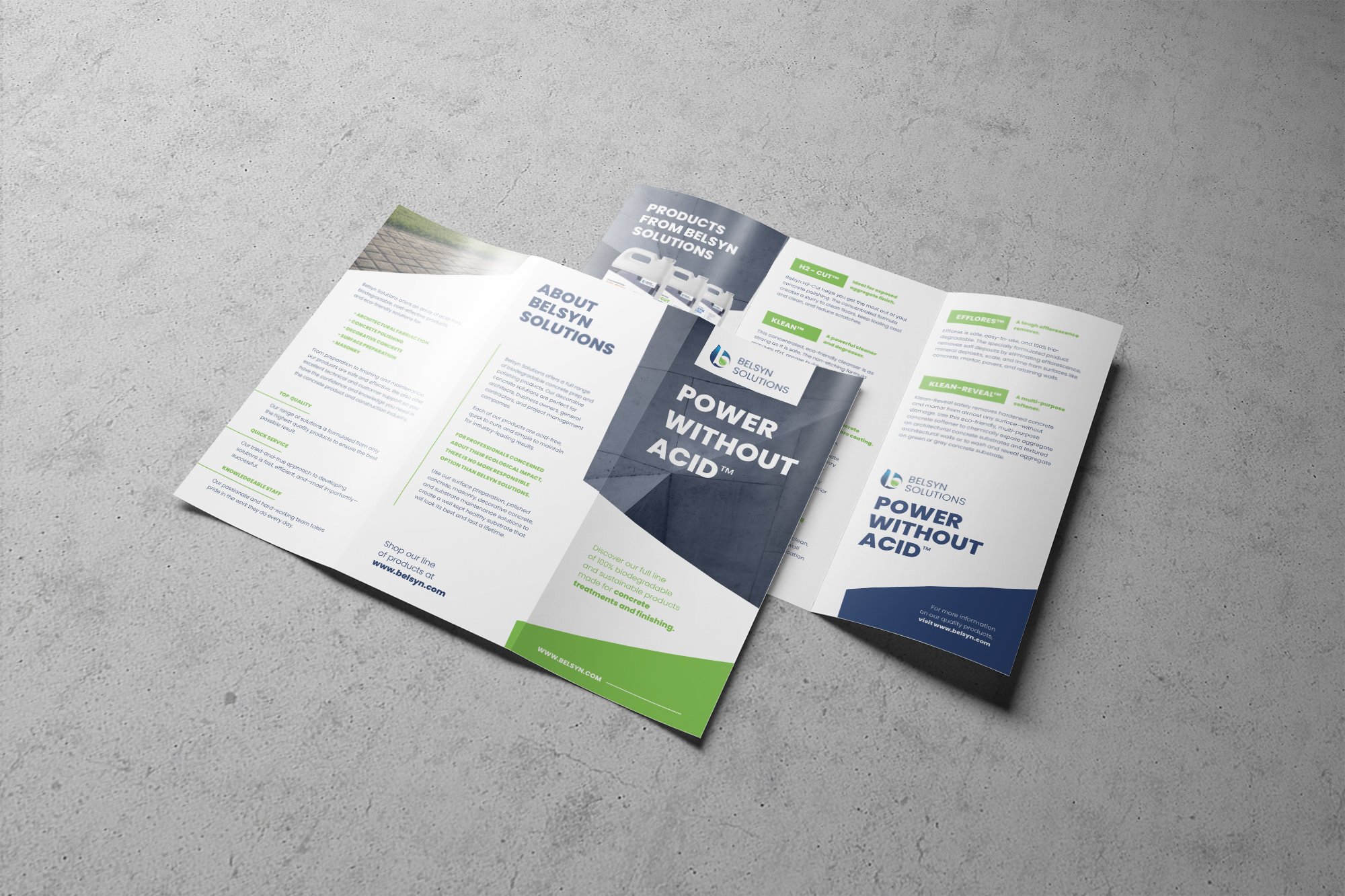 Once the visual system had been finalized, the next step was designing a catalogue showcasing the products. Belsyn offers a range of products for various uses. To easily provide important information to their customers, Creative Chameleon Studio developed a set of icons that covered the different callouts for each product. The final catalogue design fit within the new look of Belsyn and displayed what interested customers need to know about the products in an effective, concise way.