To see brand success,
you need brand strategy.
Is your business feeling stagnant? If you're looking around and see your competition pulling ahead, it can be time to analyze and align your brand strategy.
Brand strategy entails diving into your business' goals, then evaluating if your brand is helping you move towards those goals. We'll help you define your brand voice, vision statement, customer profiles, emotional promises and more.
By having these brand attributes defined, it provides a true north for everyone in your company to work together, helping move your brand in the direction you want it to grow.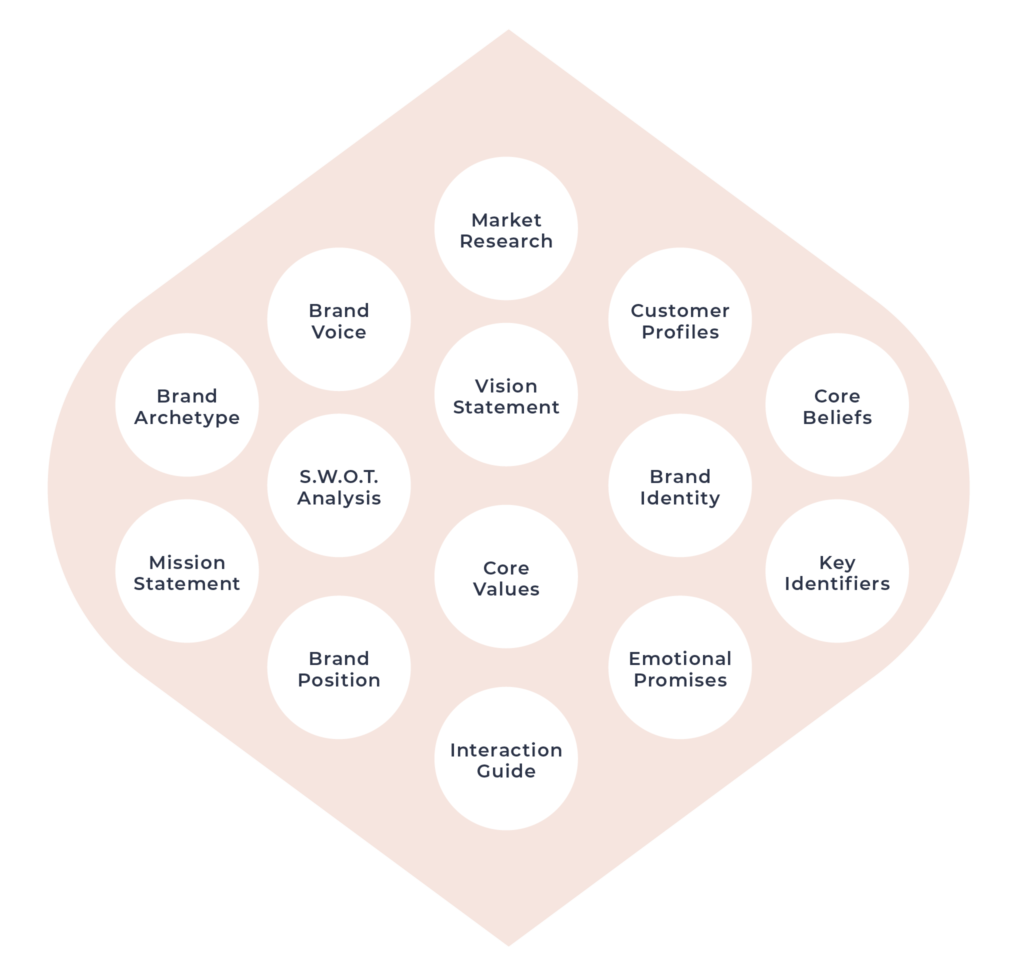 Isn't brand strategy just for 'big' brands?
(We believe any company can become a 'big' brand!)
Brand strategy is the catalyst to brand growth.
So even if you view yourself as a 'small' business, investing in brand strategy can be the key to reaching that next level. When you feel like your DIY branding is getting in the way, it's the perfect time to bring in outside help. We love working with small businesses ready to step up their game.
Ready to build brand success?
(We get excited seeing small businesses grow big!)
You won't be alone, we're with you all the way.
The best success is reached when great minds work together. You know your business, we know branding. Together, we can achieve something incredible.