We developed the strategy and identity for a world-class education coach.
With over 10 years of experience, personal tutor Kelly Clement has risen to the top of her field and it was time to level up her brand to match. Specializing in the ISEE and SSAT admissions exams, she was planning to release learning materials under her new business name, MindMine, and needed strategic and identity groundwork to be laid.

The target for the logo was the representation of a brain and a diamond. Connecting with the brand goal of helping students discover academic breakthroughs, it was the clear conceptual direction. We explored a large range of designs that hit this target. The final selected design showcased a shimmering diamond, incased in a brain and surrounded with rays.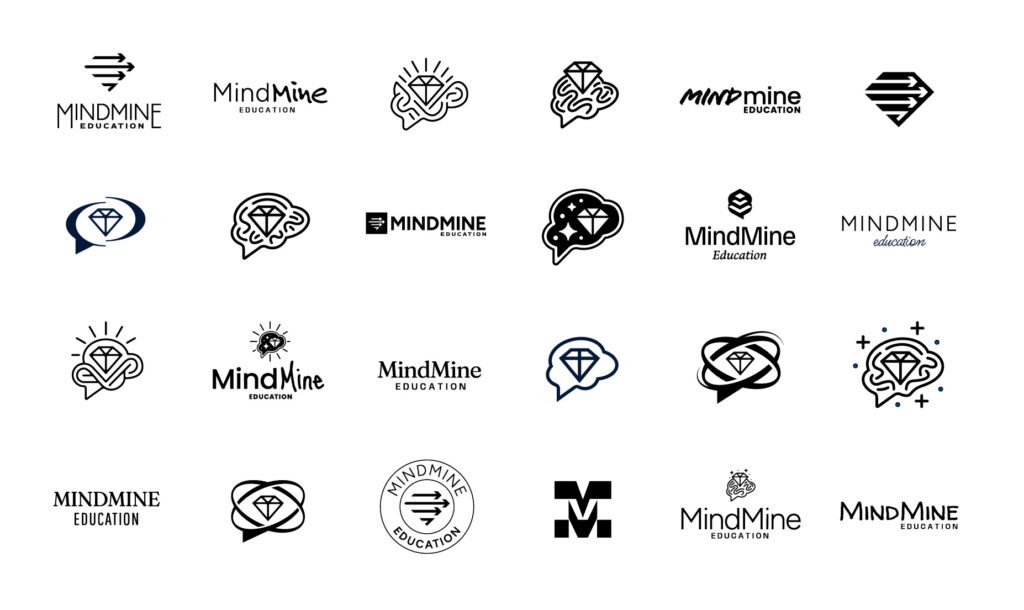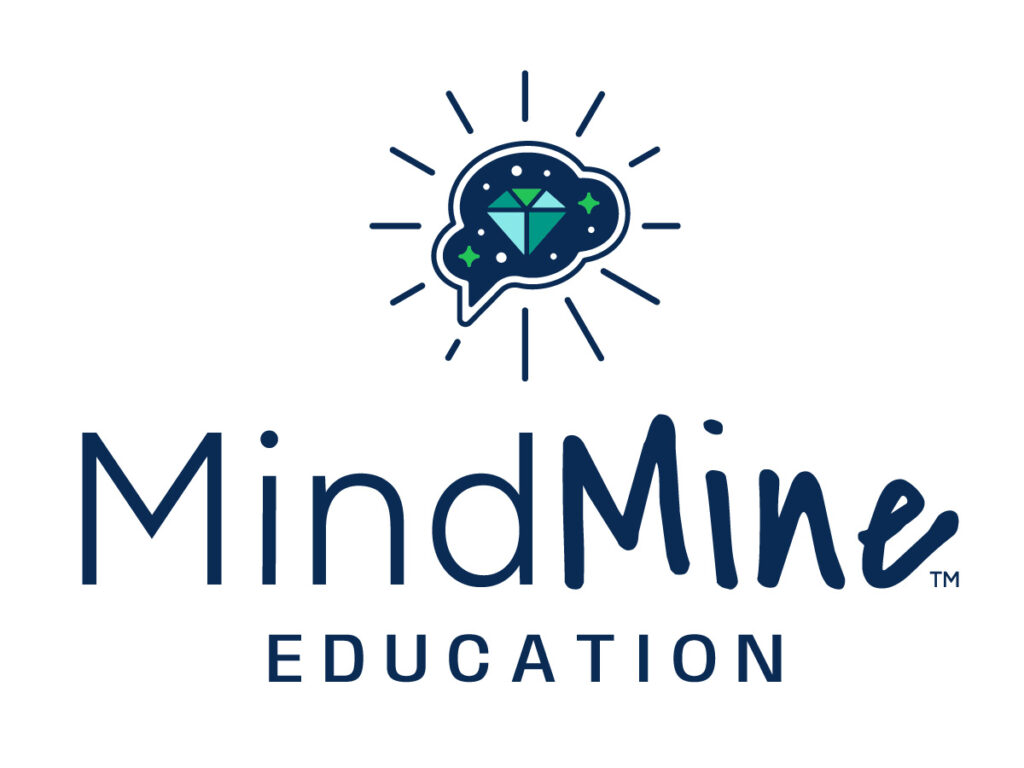 Once the logo was approved, we moved into the broader identity system. A calming, inviting color palette touched on the emotional promise of helping students feel prepared and empowered. The typefaces are flexible, allowing for the wide range of collateral and content MindMine will be producing.  Handwritten and hand drawn elements add a human element to the identity.