CREATING AN ESTABLISHED LOOK FOR A NEW STARTUP.
A new business entering a competitive market can see huge benefits from having a strong visual identity from the start. That's what owner Joey Montano was looking for, and that's what Creative Chameleon Studio provided.
Offering a full range of internet marketing services, Spark9 Digital wanted a logo and look that evoked energy while still portraying their solid foundation and professionalism. Three concepts were presented, and the chosen direction was a bold wordmark and an icon that was both a literal spark and a representation of connection. This was the perfect imagery to capture what Spark9 Digital was all about.
LOGO DESIGN
IDENTITY SYSTEM
BRAND GUIDELINES
BUSINESS CARDS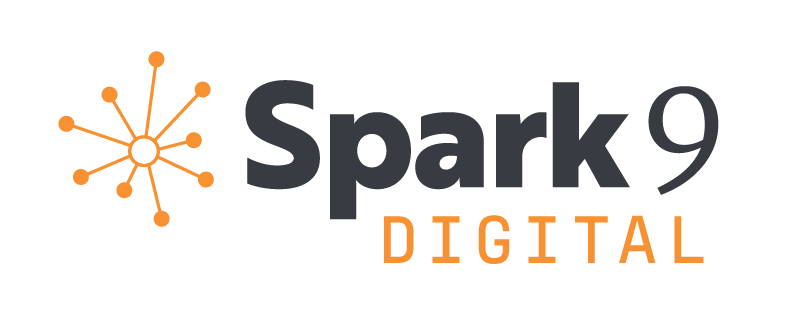 The nine nodes made up the icon, but could also be broken down and used as a supporting element in collateral. Color choice is very important in finding the right visual identity, and the best selection for Spark9 was a fiery yellow paired with a steel gray and electric blue.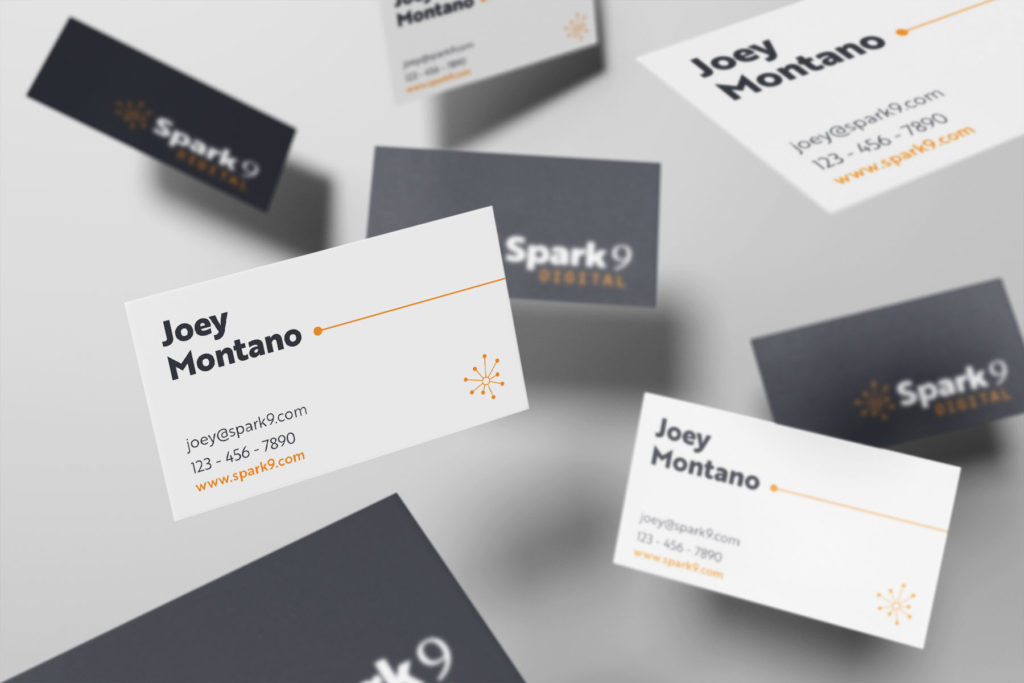 A business needs more than just a logo to build recognition, it needs a full identity system. Creative Chameleon Studio provided conceptual designs of collateral that showcases how the identity for Spark9 Digital would look across the company. This cohesive look will allow Spark9 to build brand recognition and have a solidified identity to establish themselves in their market.
Alternative Logo Concepts
For each branding project, multiple concepts are presented to the client. Every concept provides a solution to their needs, but gives a range of visual direction the client can choose from. For Spark9 Digital, the alternative concepts included a bold, geometric spark and an abstract icon that represented energy.