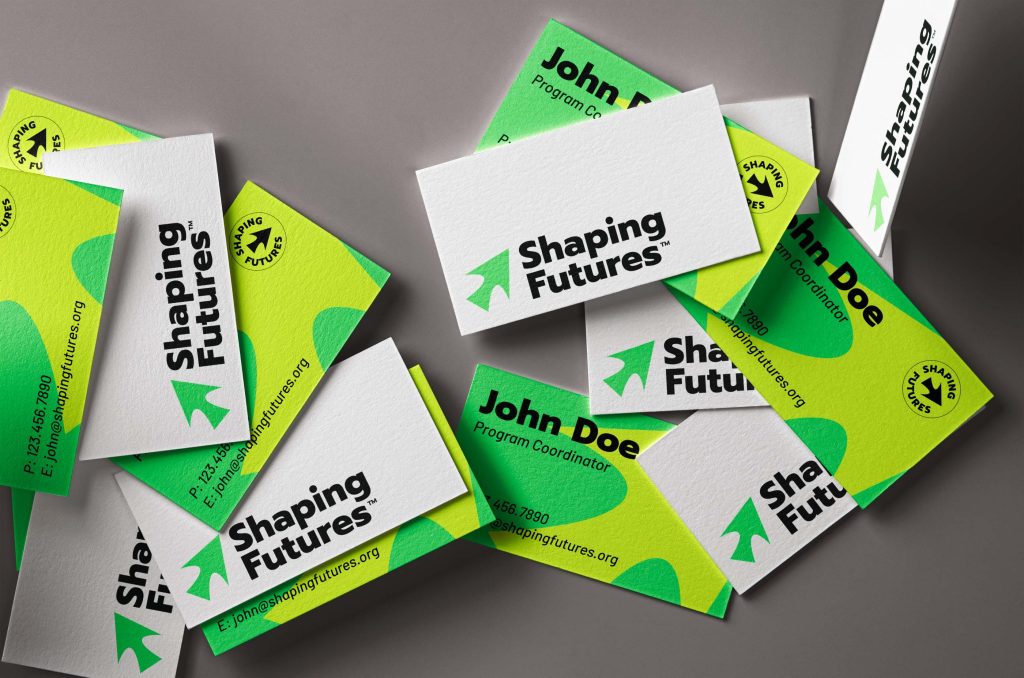 We created a youthful, energized identity system for a non-profit that works with high school students.
Shaping Futures is a program of Creating Central Ohio Futures, and they needed a logo and identity that connected with their demographic. Targeting high school students, Shaping Future offers resources to help them explore and discover viable career paths. 
Since the primary audience is Gen-Z high school students, we needed to create a visual look that felt youthful and hopeful. The top concept was a funky, retro-style arrow, pointing forward with a chunky wordmark next to it. 
We also equipped them with a badge logo to be used as a sticker-element. The vibrant, electric color palette gives the entire identity a unique, memorable style.