Every business knows that they need to have a logo. It tends to be one of the first things people think about when making their business the real deal, often in the form of a DIY project. But unfortunately, for many small businesses, they never move beyond their homemade logo. And even for those who invest in a professionally designed logo, they never have a full identity system. That means they are leaving a lot of benefits on the table.
What Is A Visual Identity?
But before we can dive into the benefits and profitability of a visual identity, we need to get on the same page of what an identity truly is. You've probably picked up that it's not just a logo, although your logo is a crucial part of it. In a broad term, a visual identity is how your company looks. On an individual level, we know that how we look heavily influences how people think of us. This translates to business as well. Consumers make assumptions based on how a company looks. A common example is entering a small, local business and getting the "shady" vibes from it. I'm sure you've experienced this to some degree. When a store has dim lighting, isn't clean, and has an unkempt employee, we don't trust the business. On a less obvious level, if a small business doesn't have a well-made logo, or a product has lower-quality packaging, we may still make a purchase or frequent the store, but we know that we're dealing with a mom-and-pop kind of company. And if you're trying to level up and scale your business or product, what could be holding you back is simply how you look.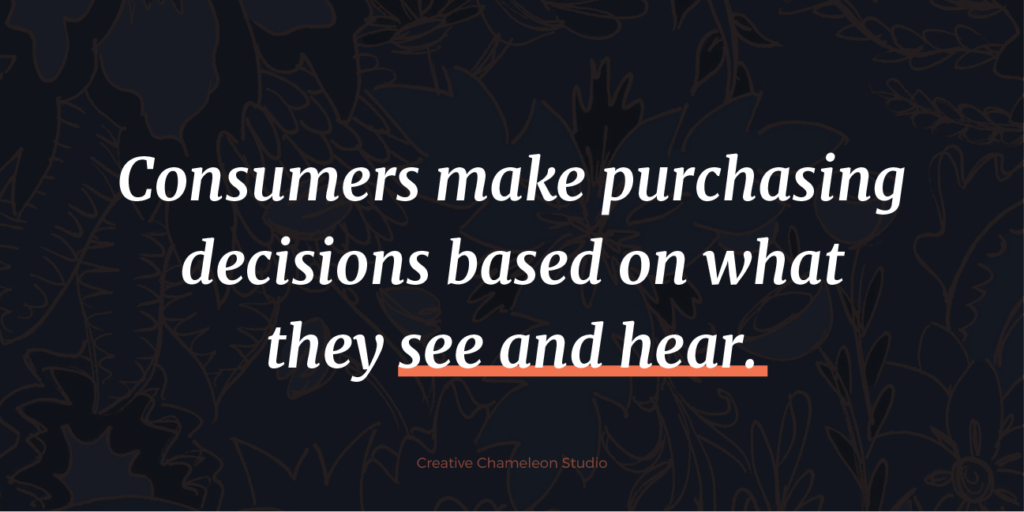 For some businesses, they are content staying at a small business level. They don't want to move beyond being a local mom-and-pop store. Or they're happy selling their product at local farmer's markets and have no dreams of distribution on a greater scale. But if your goal is expansion, recognition, and growth in sales, then you can't stay content with the ways of a small business. And the right kind of design can take you from a small business to a big business.
Let's understand the purpose of a visual identity.
For the rest of this article, we are going to define a company's visual identity as their logo, specified colors, selected typefaces, and overall visual aesthetic. I encourage every business to utilize a good, simple logo, no matter the size of the company. But if we're talking about using design to grow a business, then you have to consider all the visuals beyond the logo. 
In my consultation calls with people interested in an identity for their business, I cover the two areas that a visual identity brings value to a business: short-term value and long-term value.
Short-term value of a visual identity:
It provides cohesive visuals.
How is cohesive visuals of value to you? One reason is logistics. When you have an identity system in place, it gives direction and boundaries for designing any additional collateral. So instead of you or your designer having to start from square one every time you need a new social media graphic or a flyer or new web pages, there are guidelines already set in place. The colors are determined, the typefaces are established, and an overall style is all set in place. It saves time to have an identity for your business.
And on a broader scale, cohesive visuals makes you look more put together. It makes you look more professional. As a designer, I am constantly stressing the fact that looks matter. In the business world, they matter a lot. Looks can often be the deciding factor between gain and loss, or determine if you are landing a massive sale or losing it to a competitor. As humans, we like to think that looks aren't a big thing and constantly try to not judge a book by it's cover. But in the realm of marketing, the way that book's cover looks will cause us to either pick it up or pass by it for a better looking cover. We also like consistency, and inconsistency makes us suspicious. Is that completely logical? No. Is it the way it is? Absolutely. Having cohesive visuals makes your business look more put together and professional, which means immediate value.
It provides an accurate impression.
When going to a job interview, people always say to take note of how everyone else in the office is dressed. Are they wearing blazers? Nice jeans and a tucked-in shirt? Khaki shorts and flipflops? The reason this advice is given to job seekers is that if you get the job, you can have an idea of how to dress so you can fit in. The way the employees look gives you an expectation.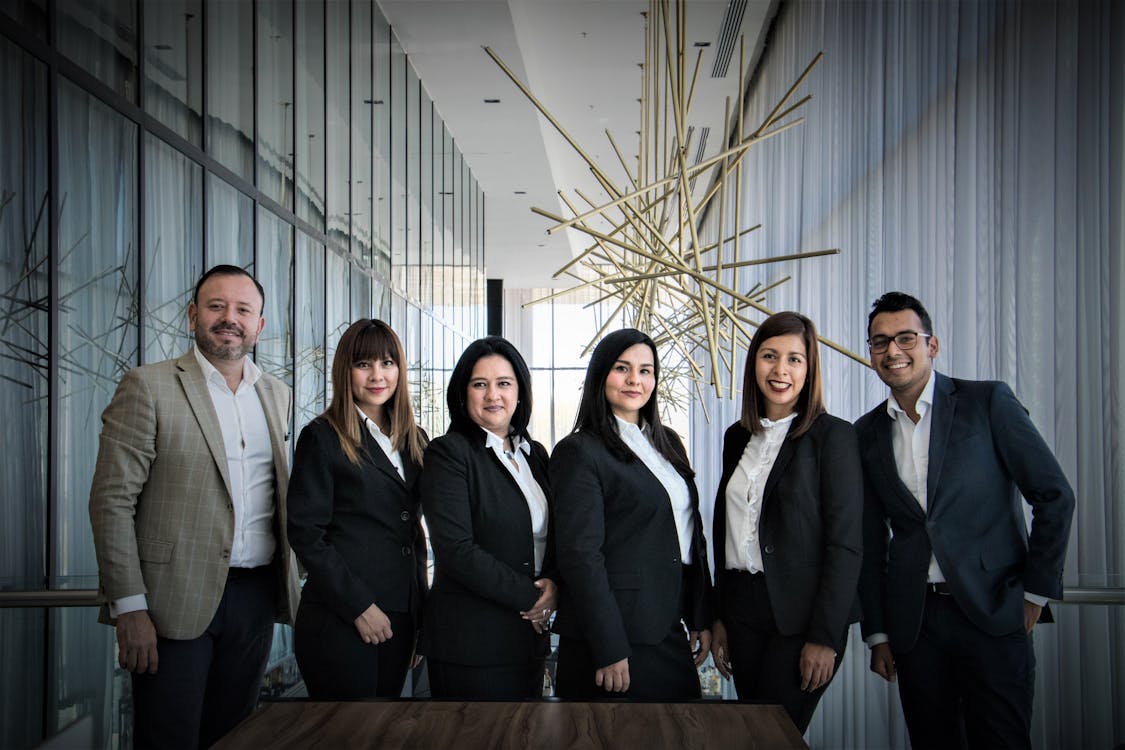 The same goes for having a visual identity. Based on how a company looks, we derive certain expectations. Are they bright and cheerful? Stoic and direct? Have they been around for decades? Are they a new, innovative voice in their market? Having a visual identity that matches your company's brand gives the people who interact with you an accurate expectation. This prevents them from having a shock when they interact with you further. 
It's a bit like catfishing. If you can see from a photo that someone is a 35 year-old female with long black hair, you'd be quite shocked if you meet them and it's a 80 year-old bald man. If you see a company that appears to be very corporate and professional, but your interactions with them are disorganized and unprofessional, it will be a jarring and unsettling experience. You will be less likely to seek to do business with them. This is why having a visual identity that accurately reflects who you are can bring immediate value to your company.
But the value of a visual identity doesn't stop there. There are two huge reasons that investing in one now can bring you continuous value in the future.
Long-term value of a visual identity:
It builds brand recognition.
The efforts of "building a brand," or reinforcing your promise to your consumers over and over until it's easily recognizable, should span your entire marketing strategy. But having a visual identity in place makes your company easier to recognize. Think about the most popular brands in the world. The specific red color of Coke is identifiable by itself. The orange and pink of Dunkin' can quickly be spotted and recognized. The sleek style of Apple is an integral part of their look.
With time, a visual identity helps build brand loyalty as well. If you want people to start wearing hats with your logo on it, or buy tote bags with your slogan, you need to make sure that your visual identity is established and reinforced time and time again. Otherwise, people don't associate your company with any visual elements.
It avoids continuous rebrands.
When a company doesn't properly invest in a visual identity system, they often find themselves in a cycle of rebrands. They know what they have isn't working, but they continuously look for band-aid solutions. Investing in a visual identity that accurately and effectively captures your company and your desired brand saves money and time in the future. It also gives you a step up over competitors who are caught in the trap of rebrands. While they continually change their look and their brand, you can be established and focus on building brand recognition and loyalty.
Conclusion
In the next article, we'll cover some tips about how to go about getting a visual identity. But it's important before you reach that point to truly understand the value it brings. Take a look at your company as a whole. If you think that your current identity, or a lack of one, is holding you back, then you'll need to decide if you're ready to invest in how your company looks. Or perhaps how you look doesn't match up with who you want to reach. A disconnect with your desired brand and your company's visuals can be a hindrance in building an audience and increasing your revenue. Understanding the value of a visual identity will help you take the right steps towards building your brand and growing your business.