Looks matter, and we make sure
you look incredible.
We've all picked up a book because of it's cover. That's also how people make buying decisions. This is why we care about how your brand looks.
Brand design entails looking at your brand strategy, and then developing a cohesive visual identity that aligns with it. Some companies need to look luxurious. Some need to look accessible. Some need to look sporty, and some need to look grungy. 
No matter what industry you're in, we leverage strategy and best design practices to develop a full identity system that helps you look the best and connect with the right audience.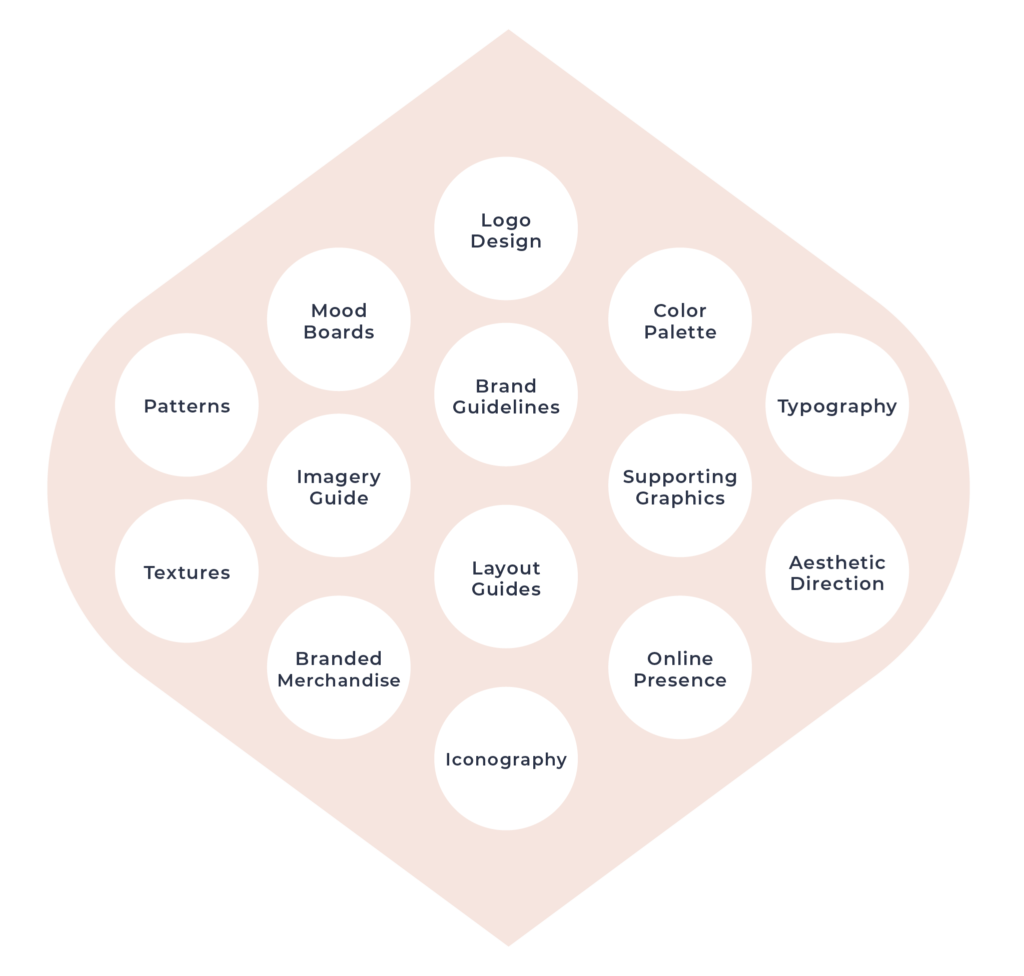 Do you really need a pretty logo?
(We shoot for more than pretty, we aim for effective)
Brand design is all about impressions.
If you want to play in the big leagues, you need to look the part. There's a rhyme and reason to why big brands look the way they do. We take that know-how and apply it to your growing business, so you can be prepared to level up.
Ready for an amazing brand design?
(We get stoked when small businesses look incredible!)
You won't be alone, we're with you all the way.
The best success is reached when great minds work together. You know your business, we know design. Together, we can achieve something incredible.