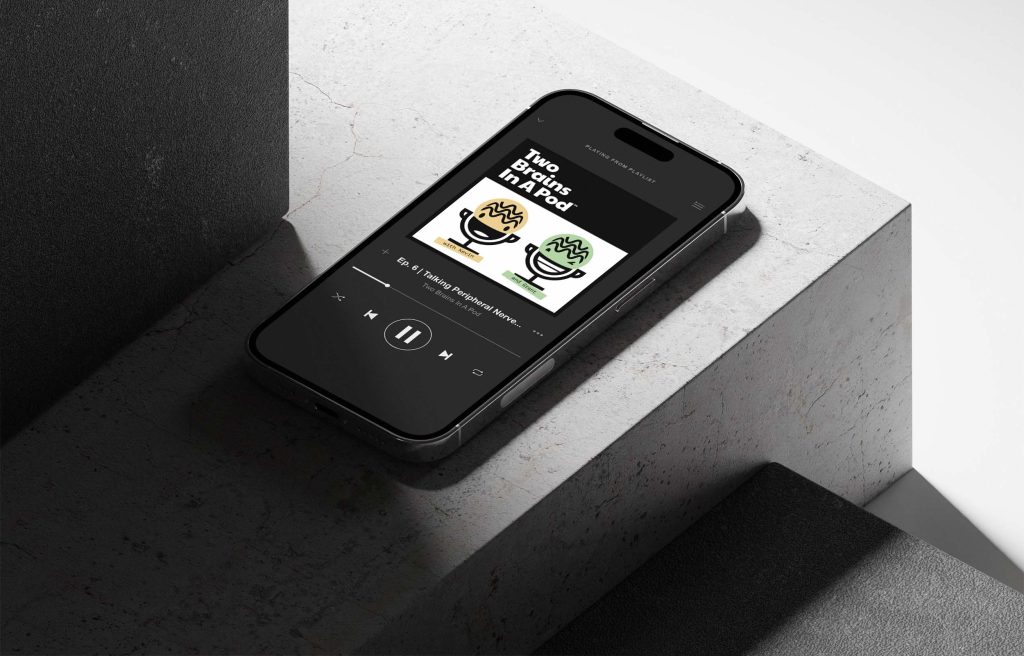 We created an approachable, friendly brand for a podcast with weighty content.
Neurosurgery residents, Grant and Kevin, had a vision inspired by compassion. After seeing the number of patients who were overwhelmed by the process and preparation for surgery, they wanted to help. The solution is a video/audio podcast that explains common neurosurgical diseases and procedures to patients.
They approached Creative Chameleon Studio to craft the visual identity, based off the charming name "Two Brains In A Pod." 
After exploring a few different directions, the clear winner was an approachable, winsome mascot to be the face of their brand. We built an identity around this character, 'Ned,' and gave him a library of expressions. The result was a simple, yet compelling identity that gave the brand a warm personality.