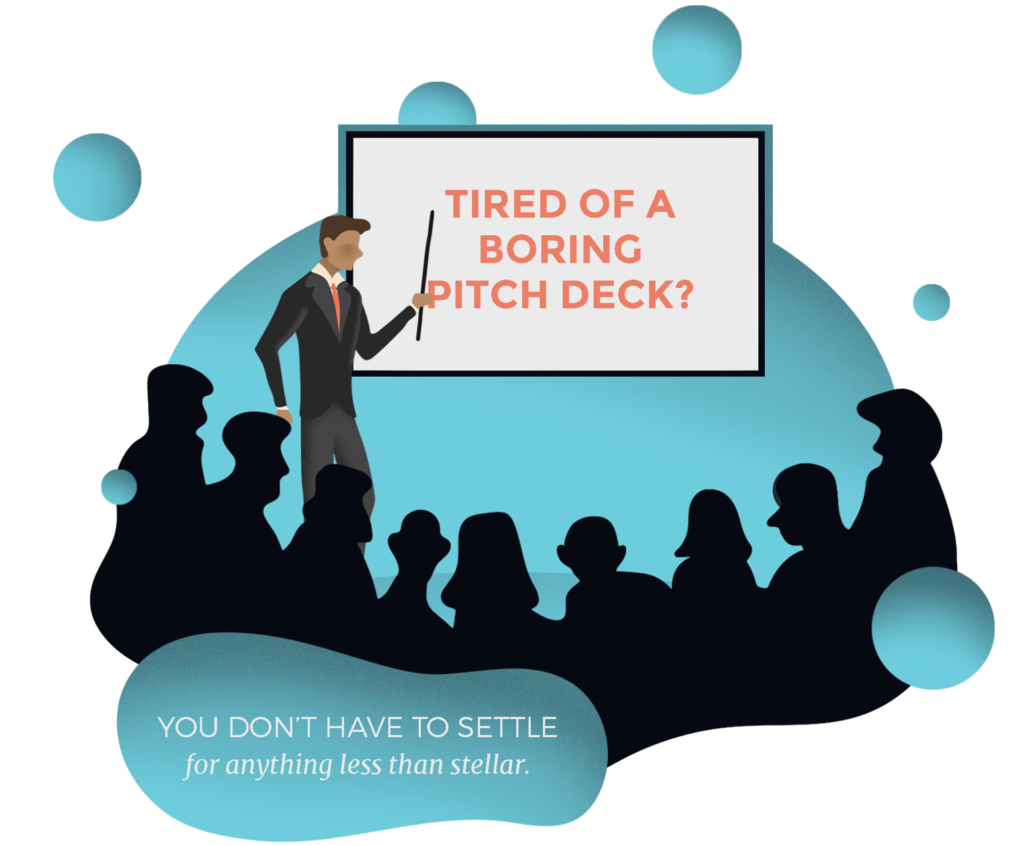 Ready to be proud of your pitch deck?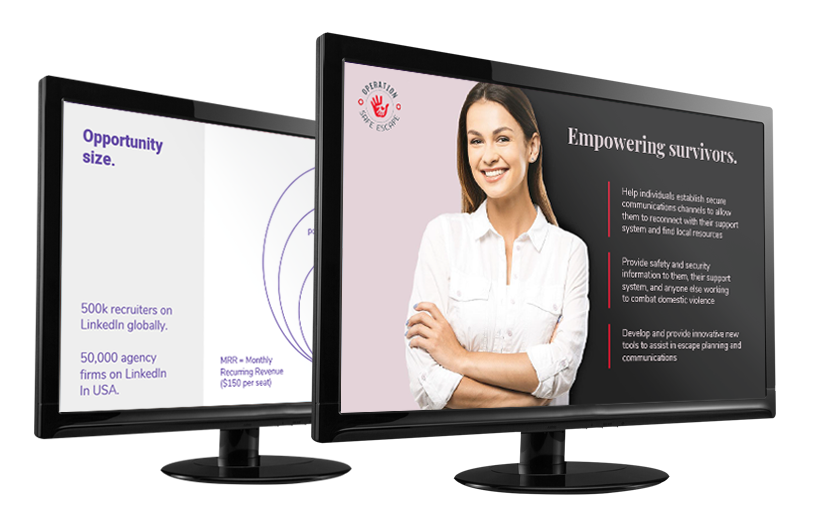 Creative Chameleon Studio provides deck designs that you will be eager to present. High-quality decks can increase audience engagement, improve your confidence, and better convey your message.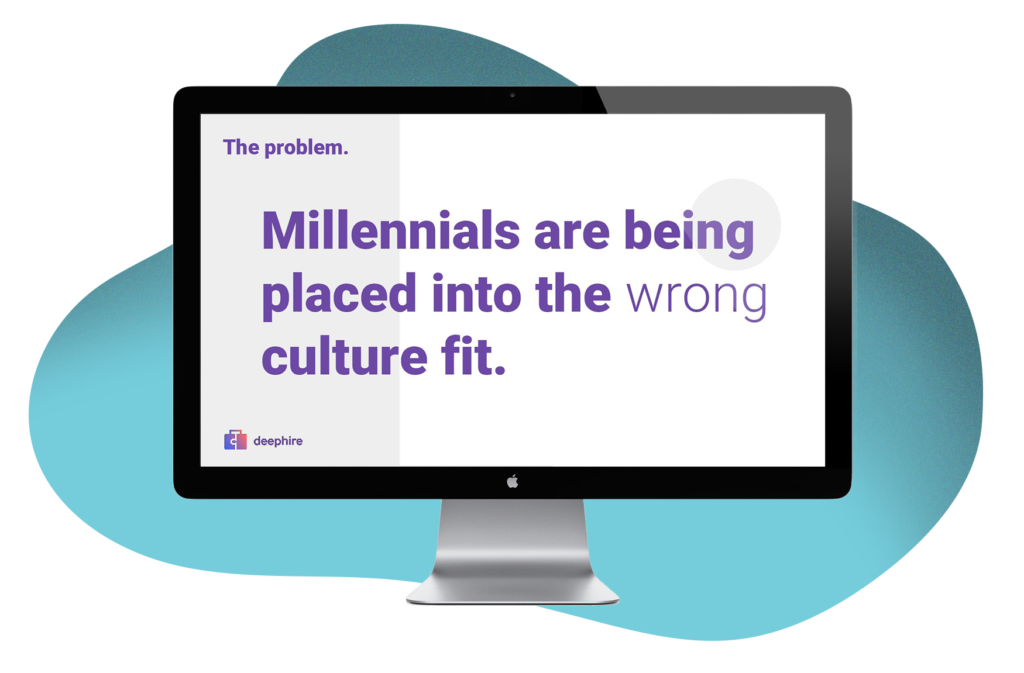 The project will be kicked off with an initial consultation that covers what your company is, the content you want in the deck, and style preferences. 
After the content is solidified, the slide designs will be developed. This process takes 5-7 days, and you will be given the opportunity to provide ample feedback.
Once you've approved the designs, you'll be given the needed files to show off your new deck at your next presentation!
10 – 20 SLIDES   |    $2,000
20 – 30 SLIDES   |    $3,000
30+  SLIDES   |    Requires Custom Quote
* Prices are for projects that fit within a 3 week turnaround time.
For rush jobs, a custom quote is required.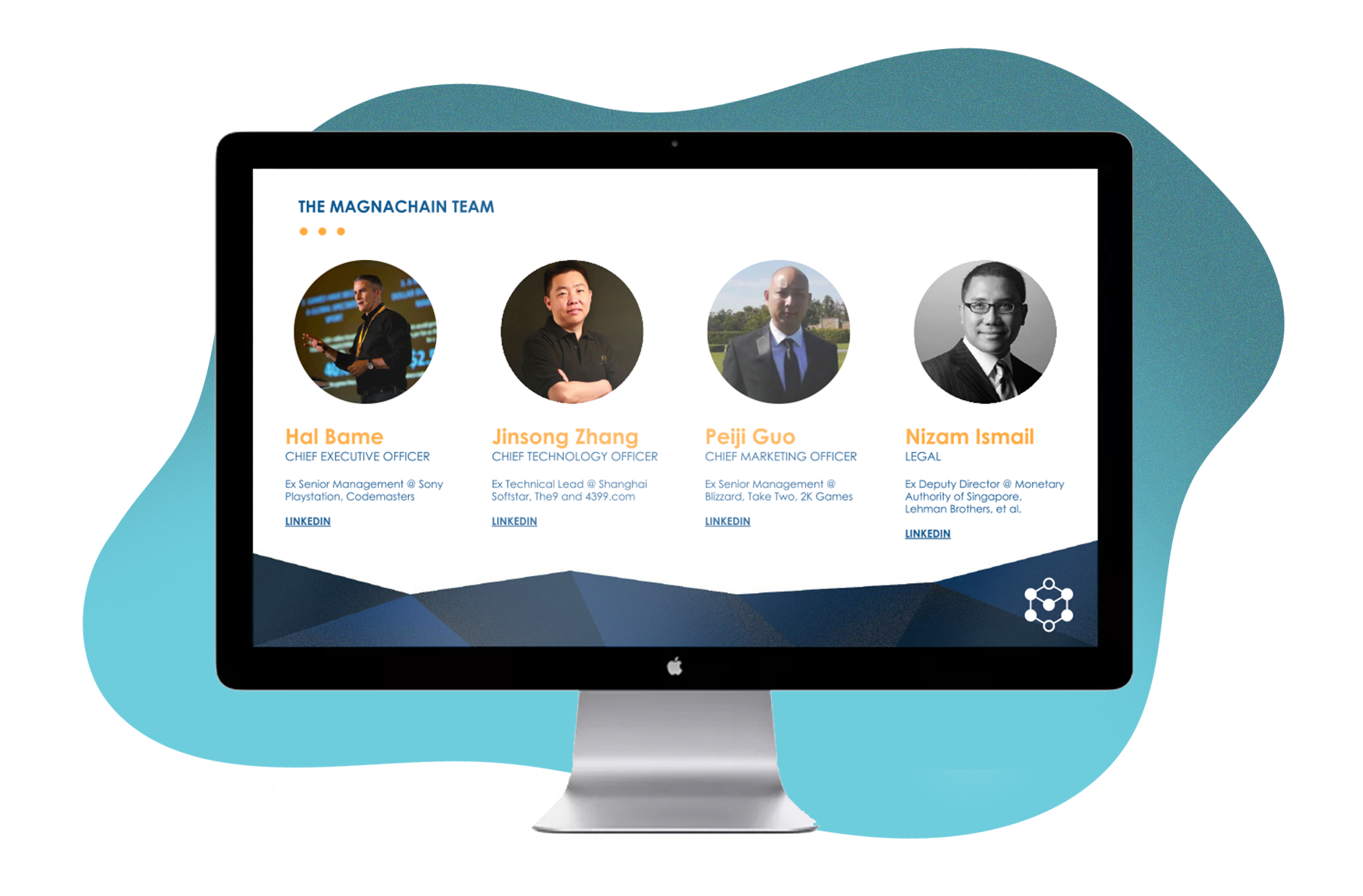 Every pitch matters. Whether you're looking to dive in or just ask a few questions, an email is a great next step!