Designing a bold identity for an impactful business coach.
Eleanor Beaton and her team at SafiMedia help women-owned businesses gain confidence, build effective systems, and reach the next level.
LOGO DESIGN  |  IDENTITY SYSTEM  |  BRAND GUIDELINES  |  MERCHANDISE  |  SOCIAL MEDIA TEMPLATES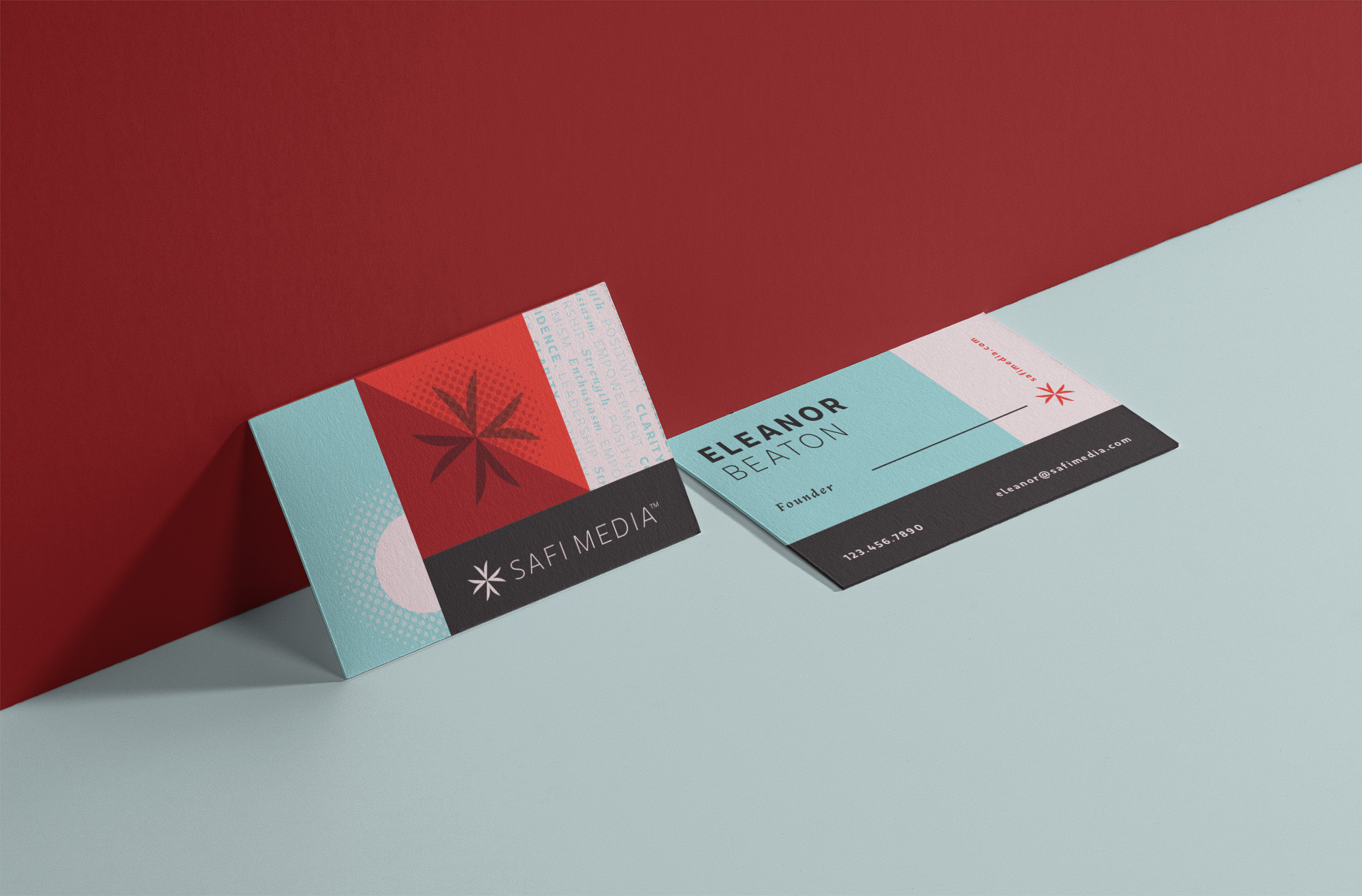 International business coach, Eleanor Beaton, was looking to rebrand her business to better capture her new brand position. Moving from individual coaching to a broader content company meant that the current identity wasn't working. She had a new name; Safi Media. But the name needed a new look. Creative Chameleon Studio was tasked with developing a logo and visual identity system that reflected the brand and helped distinguish the brand as a prominent player in the market.
Three concepts were presented, with the winning concept a classy, elegant icon coupled with a thin and timeless sans serif font. Delicate while energetic, the icon is built from four arrows pointed inward that come together to form an explosive image. SafiMedia produces content that helps female entrepreneurs invest in themselves, resulting in success, community impact, and a sense of empowerment. The final icon captures this brand while being distinctive and memorable.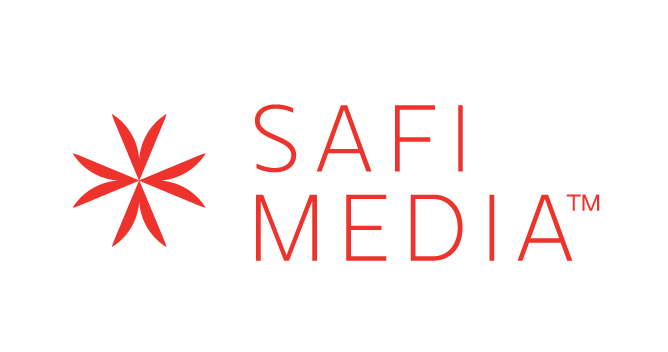 Colors and supporting graphics do a majority of the work in a visual identity. The color palette for SafiMedia is soft but eye-catching, using complimentary, high-contrast colors that stand out among competitors. Bold, geometric shapes can be used in various layouts to create engaging designs and represent the business building blocks that Safi Media delivers to female entrepreneurs.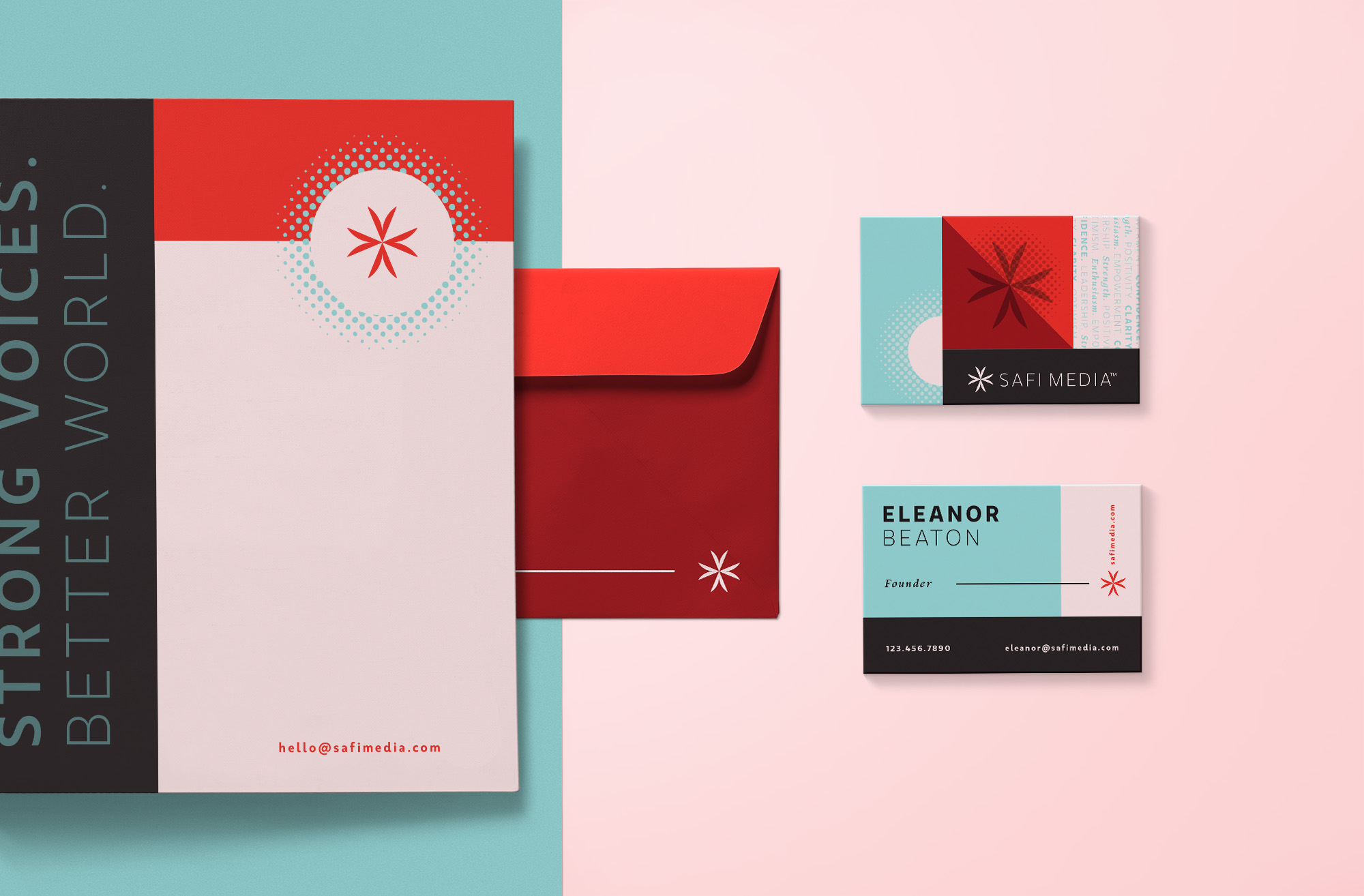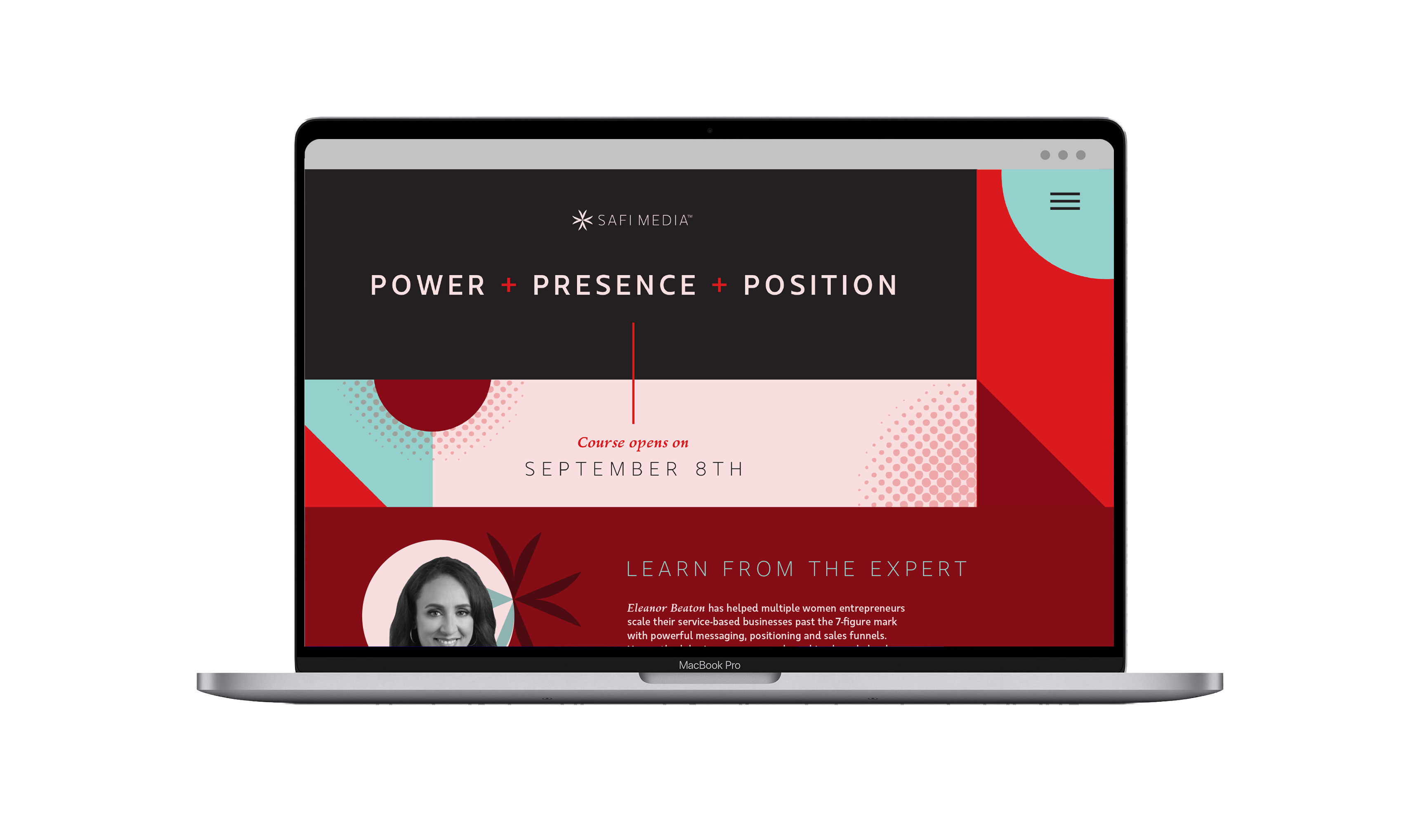 For every branding project, Creative Chameleon Studio provides a brand book that outlines how to use the new identity. Consistency is key in building brand recognition, and having a brand book allows a company to be cohesive across all their collateral.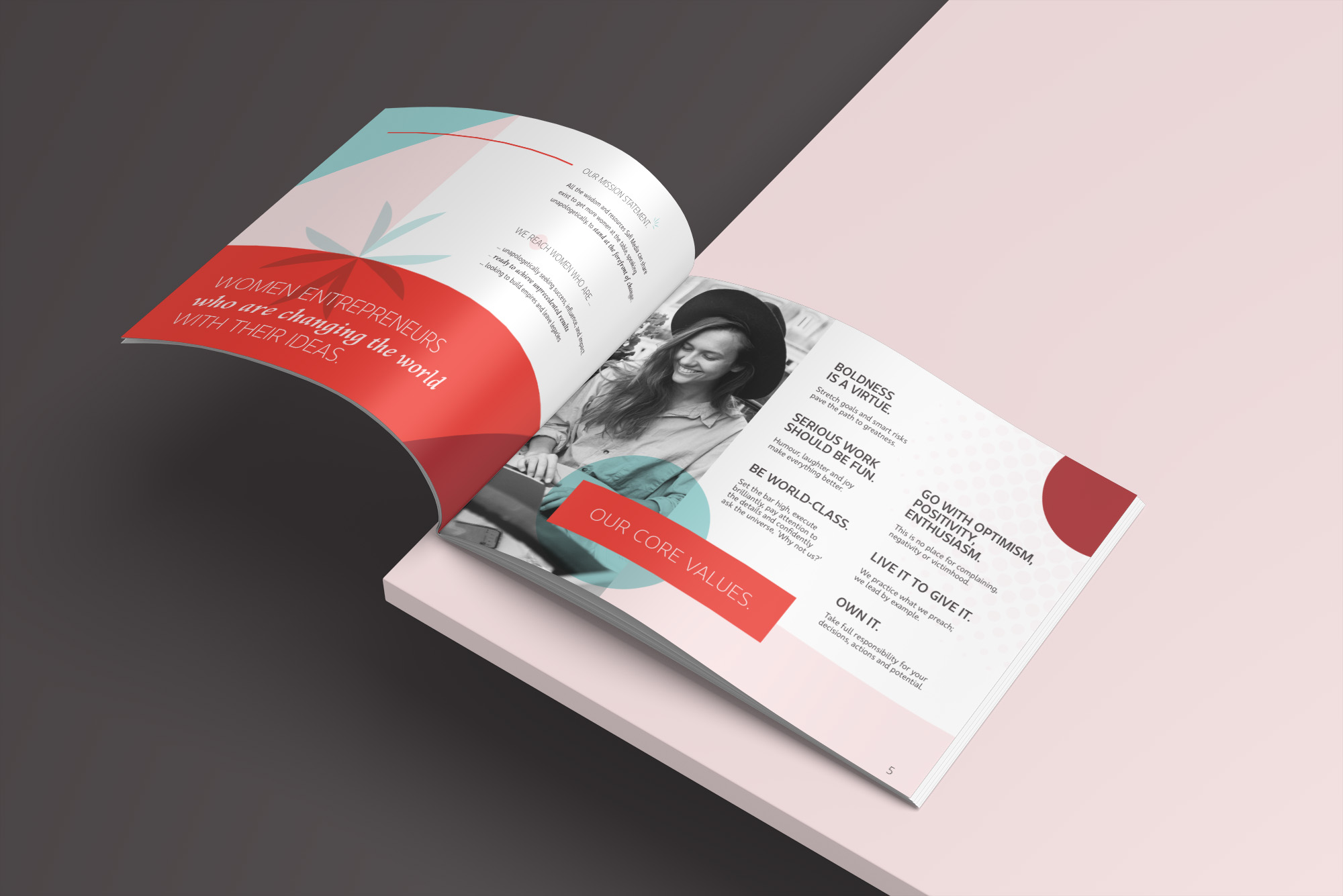 For each branding project, multiple concepts are presented to the client. Every concept provides a solution to their needs, but gives a range of visual direction the client can choose from. For Safi Media, this alternative concept captures the balance between glamorous and boldness. The icon is a square frame, reinforced in the corners, which alludes to Safi Media's goal of providing the resources needed for female entrepreneurs to rise to success. It also references a gem, which makes it an ideal mark to represent a 'queen' brand. 
It's time for you to grow.
Tired of cookie-cutters? Us too. Let's break some molds.