A logo is your company's first step in growth.
Somewhere near the top of your list for starting a business, you've written 'get a logo.' Every business quickly reaches this step when beginning, and it's usually the thing that makes it feel like a real business. But as the business grows, many owners never revisit that list. As the business gains traction, every business owner should go back to that list, scratch out that entry, and next to it write 'get a GOOD logo.' 
9 times out of 10, the logo a company gets at their start is not a good logo. (To really dive into what makes a logo good, check out this article.) As a quick overview, a good logo is simple, memorable, and relevant to your desired brand position. It's not easy to make such a logo, nor is every designer skilled enough to do so.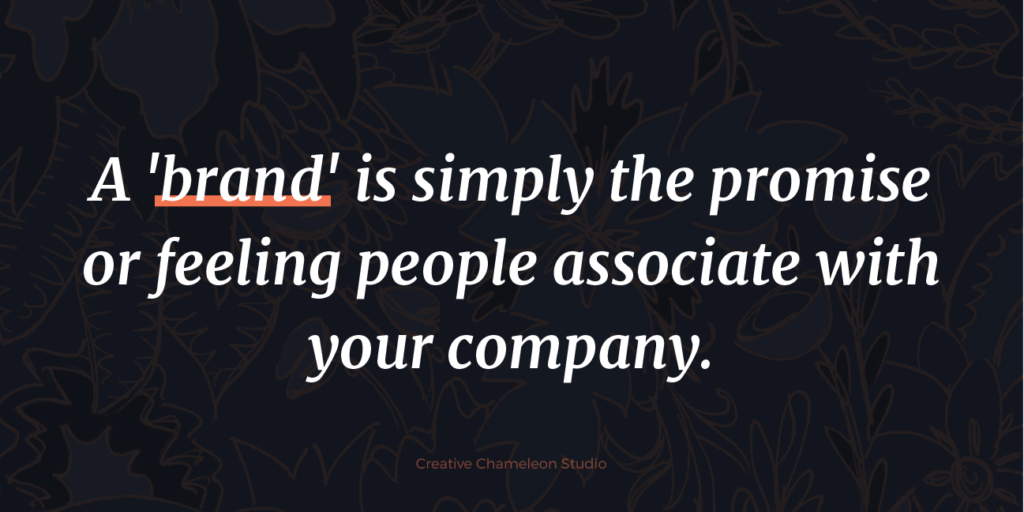 And the designers that ARE experienced and skilled enough to deliver an effective logo are typically out of the budget range that new companies have. So new business owners either go with the cheapest route and create their own logo, or spend a few bucks on sites that pump out cheap, generic, and often-ripped-off logos. With a large amount of certainty, you can bet that new and growing businesses will have less-than-great logos. And that's why as your business grows, you should circle back to your to-do list and update it.
But why is having a bad logo a problem? Why should a business invest money into getting a good logo? We're going to dive into the 3 main ways that having a bad logo is harmful for any company.
1. A bad logo makes a business look small and unprofessional.
Although the average person doesn't know the ins-and-outs of design, they have an instinctual understanding of good and bad logos. This is because the big, 'namebrand' companies have good logo designs. Consumers have associated the qualities of those logos, (simple, easy to remember, reflective of desired brand,) with being professional and established. 
A good example of this is Kommunity Brew, a kombucha drink company. Their original logo was complex and far too detailed. The brush font and gold gradient made it feel generic, and there wasn't anything distinctive enough to easily be remembered.
OLD    vs.    NEW
They underwent a rebrand, and their new logo hits the marks of being effective. It's simple, without excess, which makes it usable at any size and easy to replicate. It's unique enough that it will dwell in the minds of consumers and help establish brand recognition. And its style is still ornate and interesting, which is relevant to their brand.
Kommunity Brew's original logo made them appear like a small startup. This can be damaging to a company, because consumers always go with the safest option. A small business poses more risk. If you had the option between a drink product from a large company and a drink product from a small company, the large company has less risk. They're more likely to have better quality ingredients, better regulations and quality control, more research and development, and more consumer feedback that would result in a better product. When we think of a small company, we think of one person doing multiple jobs, less oversight or accountability, perhaps even some corners cut to make ends meet. When given the option between a small company and a large company, the large company will win out because the consumer will consider the large company as less risky.
Consumers always go with the safest option, and bad logos make a company look small and risky.
Having a bad logo increases the chance that consumers will view your company as risky. It will put you in a different league than the bigger, more established businesses. If you find yourself struggling to level up your business, chances are it's because to your consumer, you still look like a startup.
2. A bad logo is restrictive for your company.
One attribute of a good logo is simplicity. In addition to that being necessary to be easily remembered, a simple logo is able to be scaled. That means that at any size, it's still recognizable. A logo is the workhorse of your brand, it will be utilized in more places than any other graphic. Think of the Nike swoosh, how it can be large and looming on a billboard, or be very small on the tag of a t-shirt. And in any location it's put, it's still recognized as the Nike swoosh. 
As a company grows, there becomes a greater need for its logo to be scalable, because there will be more areas in which to use the logo. A mom-and-pop shop might only need to use a logo on the front of their store. But as the company grows, their assets will grow. The logo could then need to be on the side of delivery trucks, or become very tiny to fit in a social media profile as the shop grows an online presence. Where the first two employees could wear whatever they want, as the shop grows and more team members are hired, there's a need to have a uniform and the logo will have to work as a small embroidered emblem on the sleeve of their shirts. This is why a company will hit the point in their growth where they undergo a rebrand. One of the primary goals of a rebrand is quite often simplifying the logo so it is more usable.
So if your company has a bad logo, you're going to be finding some difficulty in using it. And, you might find yourself needing to spend more money to reproduce all your collateral once you've undergone a rebrand. This is why it's important for a growing small business to heavily consider properly investing in a great logo and visual identity before spending too much money producing collateral using a bad, un-scalable logo. 
3. A bad logo doesn't align with your desired brand.
A logo's job first and foremost is to identify your company from others. But its secondary job is to reinforce and allude to a company's desired brand. In the most simplistic terms, if a fashion company wants people to associate feelings of luxury and quality with their products, then their logo needs to feel luxurious and high-quality. If a food company builds up a promise of organic, healthy products, then the logo and visual look of the company should evoke thoughts of healthy and natural living.
If your logo doesn't align with the emotions and feelings you want to promise your audience, then it's not doing a good job of reinforcing and supporting your brand. Investing in a logo that can help build your brand will result in a stronger presence in the market. A bad logo can waste years of potential brand-building, and for the growing small business, the years of growing an organic audience is the perfect time to have a good logo in place to solidify brand recognition.
Don't let a bad logo get in the way of your growth.
If you aren't sure if your company's logo is helping or hindering your brand, hiring a brand consultant is a great first step. And if this article was helpful, you can also check out this article about what makes a logo effective.